The way we see it, sustainability is not a state of being; it's a path that you decide to take. We are doing our best to walk that path, and we are always looking for the next thing that we can do to be more sustainable. Here are some of the measures that we have taken so far: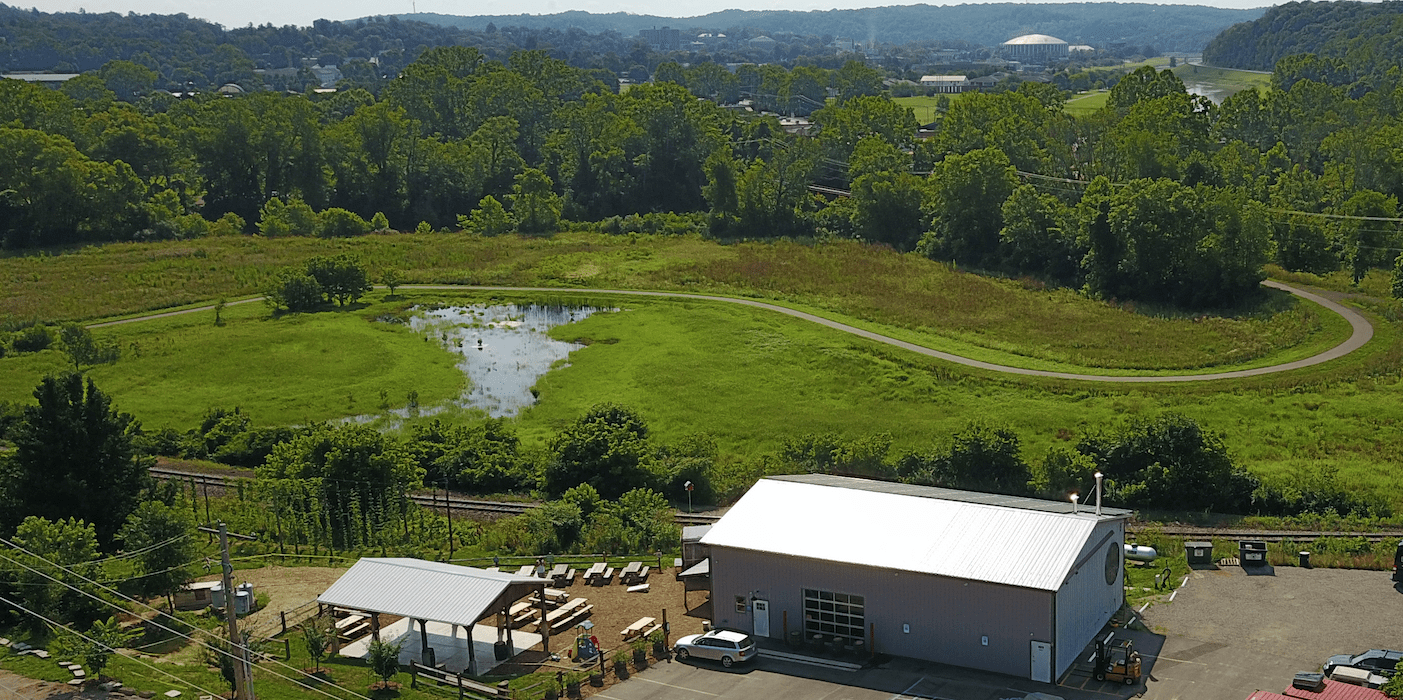 Sight Selection: We chose a location that was within a 5 minute drive from the center of Athens, so as not to require people to burn a lot of gas to come see us. We also chose a spot that was right off the bike path, and city bus line, so that people could use alternative transport. The above picture shows the bike path meandering through the city-owned wetlands, which is a beautiful view from our patio area.
Distribution Model: We keep most of our beer within state lines, to limit the fossil fuels expended in transport. Over half of our beer is sold in our taproom or within Athens County.
Philanthropy: We support many non-profits through special events and donations. Many of these are local/sustainability related, such as Upgrade Athens, Community Food Initiatives, Raccoon Creek Partnership, and Rural Action, to list a few.
Solar / Wind Powered: We now have a 19 kwh solar panel array, which generates over a third of our total electrical usage. The remainder is offset with wind power credits through traditional electrical grids. We are looking forward to increasing our solar power production in the future.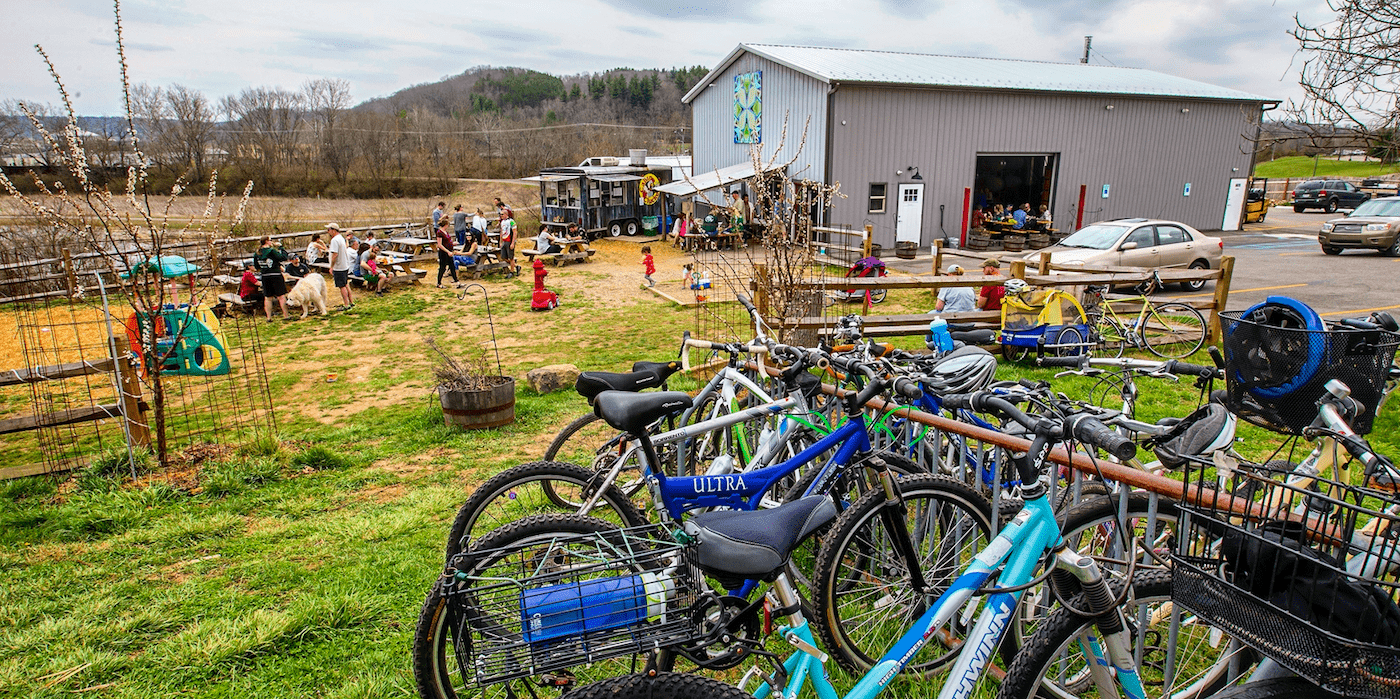 Zero Waste: We have taken Rural Action's zero waste pledge, meaning that we do everything we can to reduce waste, and reuse, recycle, or compost everything that we can. We use only compostable dishware for food and we encourage our customers to recycle or compost all of their trash with proper signage.
Local Ingredients: We brew with local ingredients to the greatest extent possible, which reduces the overall costs of transport of raw materials. We believe in brewing local, because it supports our local economy, and infuses our beer with "a sense of place". At a rough estimate, 90% of the grain we buy and 20% of our hops are grown in Ohio.
Organic First: If we cannot source an ingredient locally, we opt for the organic version when possible. For instance, we can get organic Carapils malt, so we do. We buy conventional Caramel 80 malt, because an organic version is not offered.
Energy Efficient Appliances: We have chosen to install energy efficient appliances whenever we have the option, for example: tankless water heater, toilets with a low flush option, air hand dryers instead of paper towel dispensers, energy star heat pumps, brewery pumps with variable frequency drives, and LED lighting throughout the building.
Sustainability Benchmarking: Our latest project is to track our utilities usage from month to month so that we can see where we can save water, gas, electricity, and hopefully money as well, in our business operations.