We (co-owners Jimmy Stockwell and Sean White) opened Little Fish Brewing Company in the summer of 2015, after 2 years of planning, financing, and building out the brewery from an abandoned mechanic's shop. Our mission was to brew world class beer, while sustainably supporting local economies. We designed several of the original core beer recipes utilizing the Ohio-grown ingredients available at the time (this was before anyone was malting grain in Ohio). These included organic spelt in Saison du Poisson, our flagship saison, and organic heirloom corn in Shagbark Pilsner, as well as many specialty ingredients like locally-grown fruits and herbs. Today, Haus Malts in Cleveland provides Ohio-grown malted barley, wheat, spelt, rye, corn, and triticale for a majority of our beers. A number of small hop farmers are also producing Ohio-grown hops, which we purchase for our 100% Ohio-grown offerings.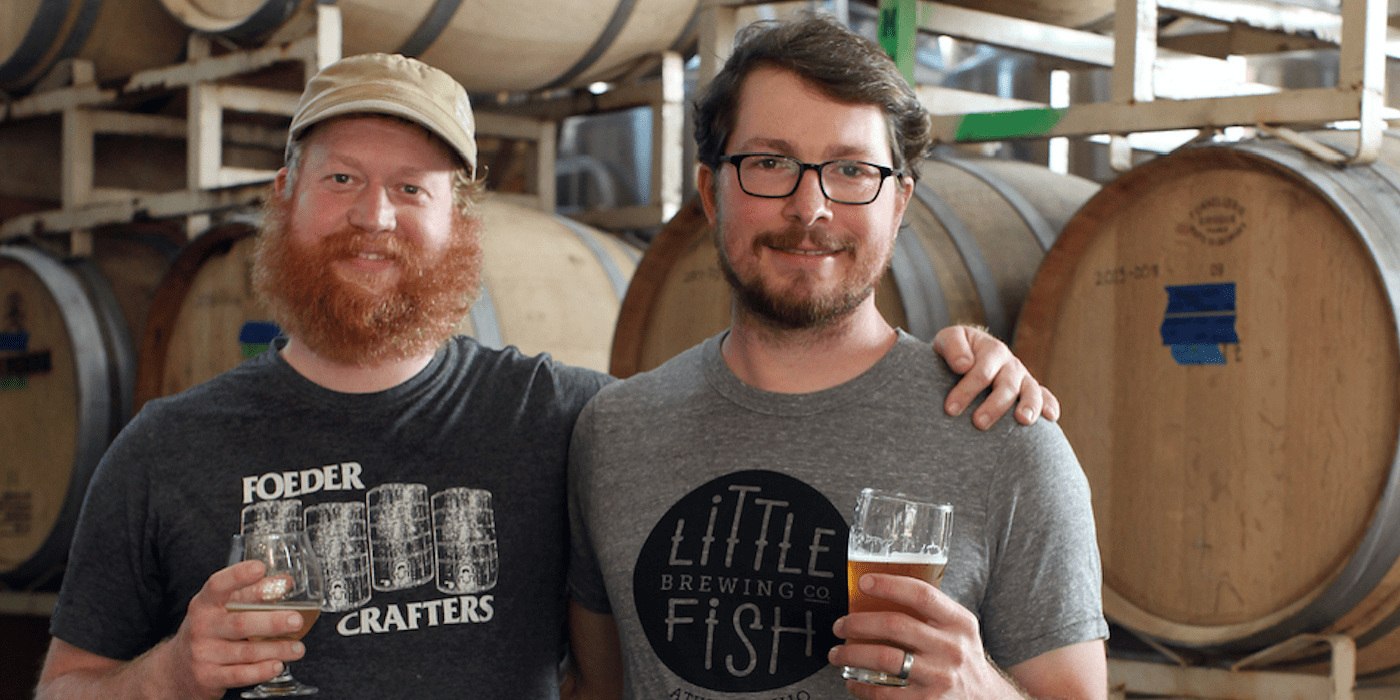 Speaking of which: In 2016, we brewed the first commercial batch of "100% Ohio-grown" beer since at least prohibition, possibly ever. Nowadays, you'll find many 100% Ohio-grown beers gracing our ever-rotating draft list. We're the only brewery in the state that has this level of commitment to brewing with local ingredients, to our knowledge.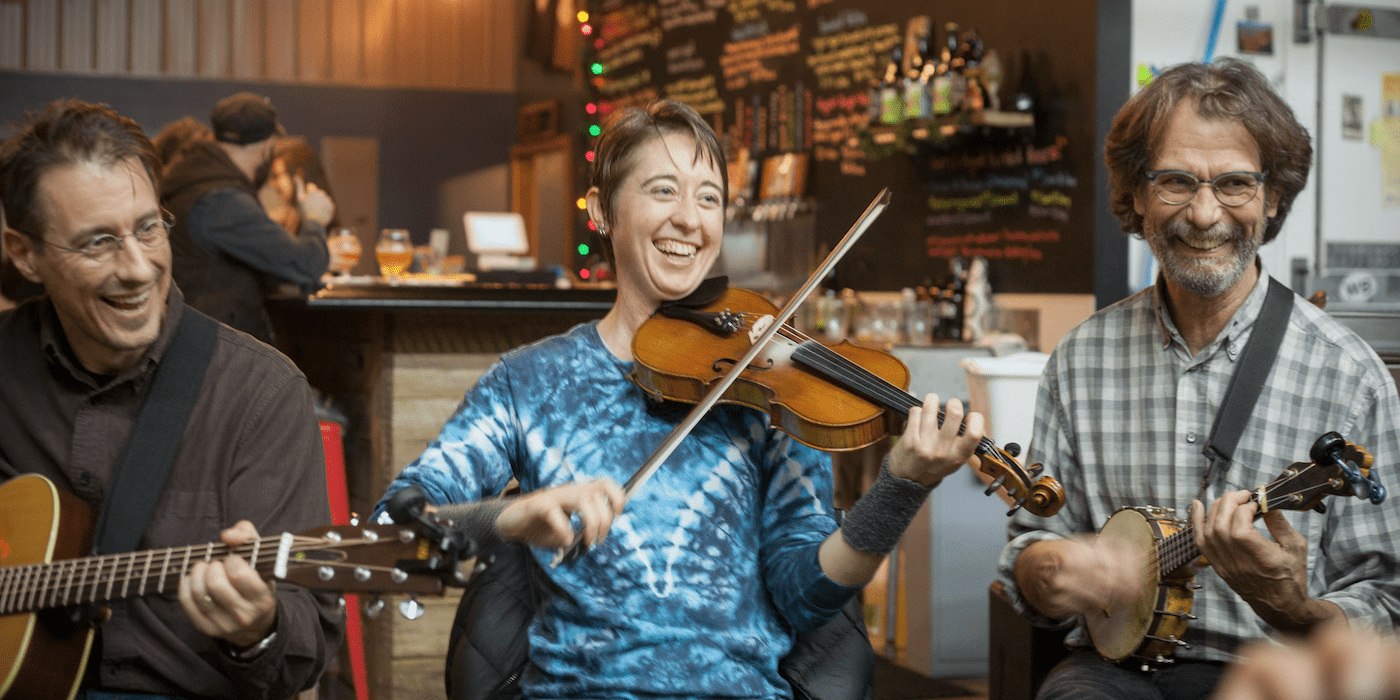 We designed the taproom to connect patrons with the entire brewing process. Inside, the brewing equipment occupies the open space adjacent to the bar and seating areas. Outside, the family-friendly beer garden overlooks our hop arbor, fruit trees, bike path, and the a reclaimed wetland project owned by the city of Athens.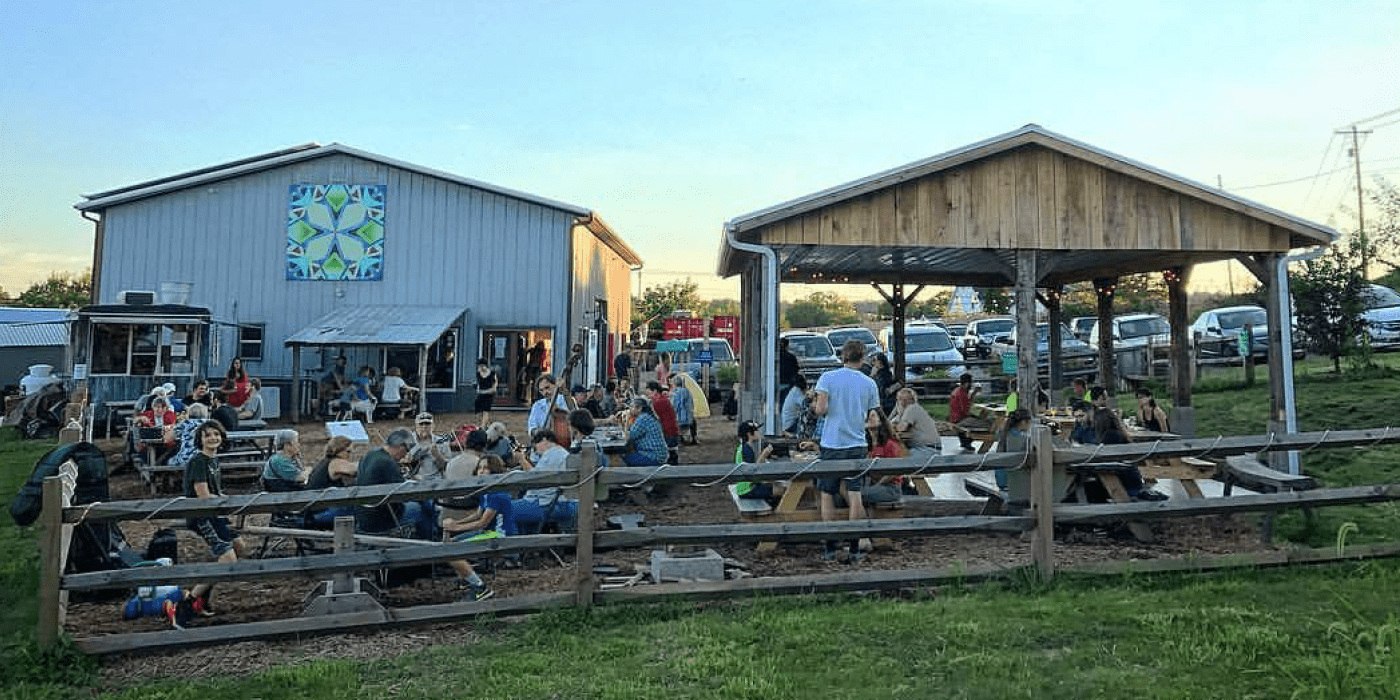 In 2017, We took the huge step of becoming not just a brewery, but a farm-to-table restaurant, with the help of our chef, Becky Clark. Becky has helped us to create a truly awesome and ever-changing food menu that works in tandem with our brews, to reflect our shared philosophy, and provide a truly unique beer and food destination.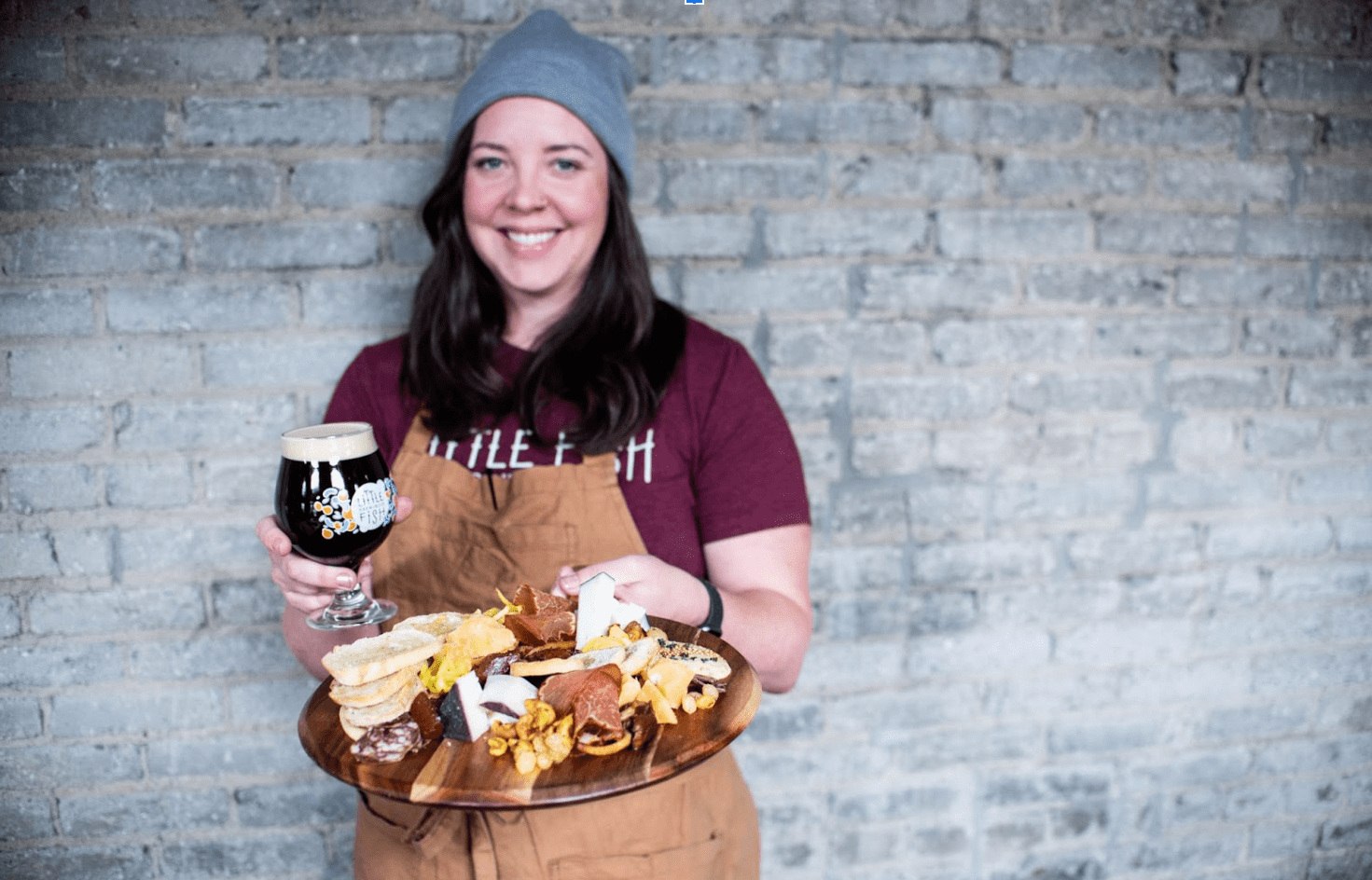 We're still looking to become the size of business that is truly financially sustainable for us (honestly, it's bigger than we thought we would ever grow to be). As the beer industry has continually changed, and the wholesale market has become more saturated, we realized that the next step for us was not to invest heavily in a larger sales and distribution team, but to use our experience as a successful restaurant and brewery to open a "satellite" taproom in a metropolitan area. We spent a few years in planning, choosing the right city for us, and rehabbing a historical building to meet our needs. In 2022, we opened a "Little Fish Dayton Station".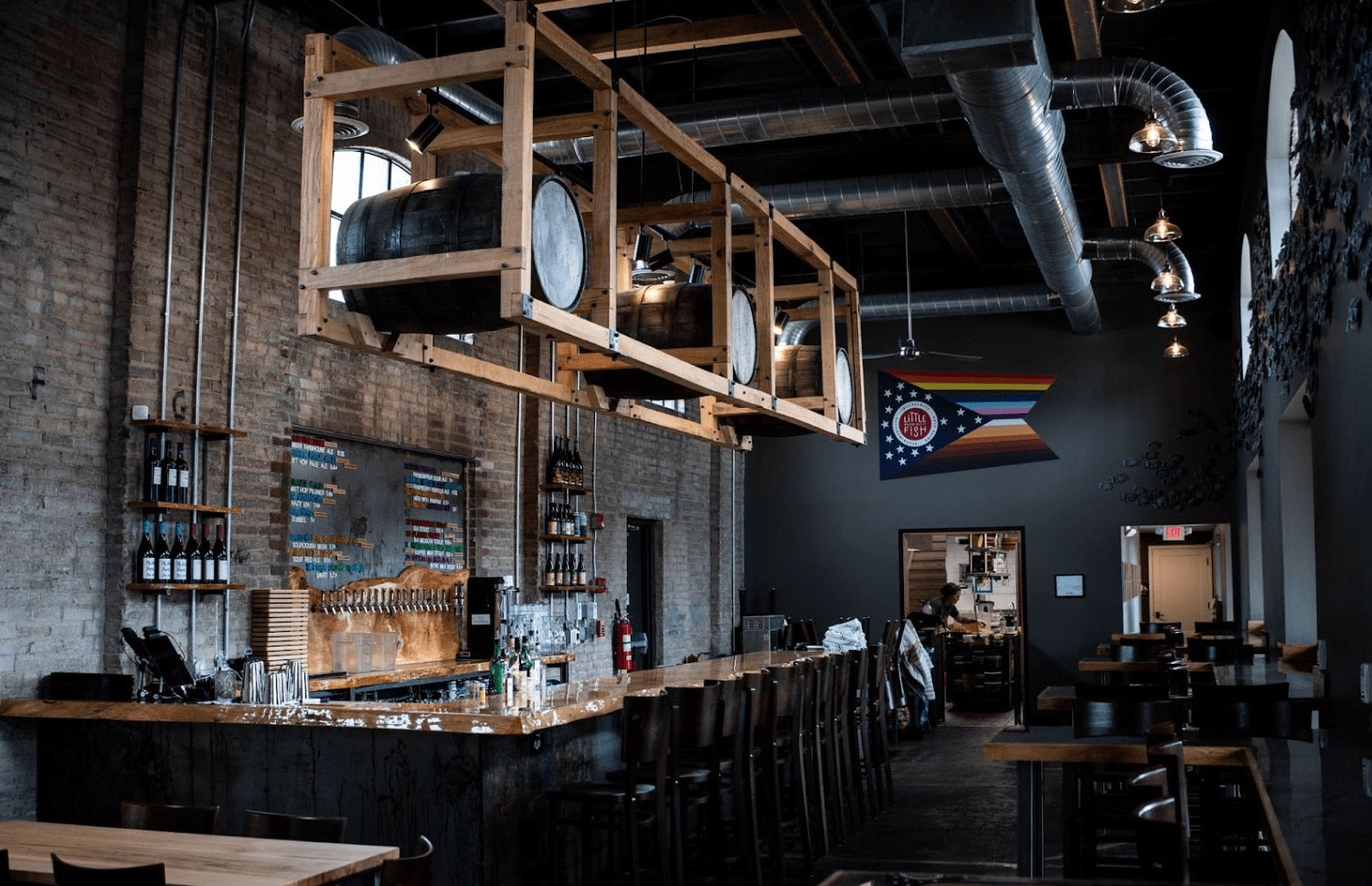 Little Fish Dayton Station (116 Webster St.) resides in a 100+ year-old brick building that was a factory & industrial train stop. We chose the building for its exceptional character and its convenient location in a developing neighborhood. It's a chance for us to show Dayton everything we have created so far in Athens, and to take our cuisine up a half-notch in complexity. We are so thankful for the warm welcome that Dayton has given us, and we are proud to be a part of their evolving and growing food & beer scene!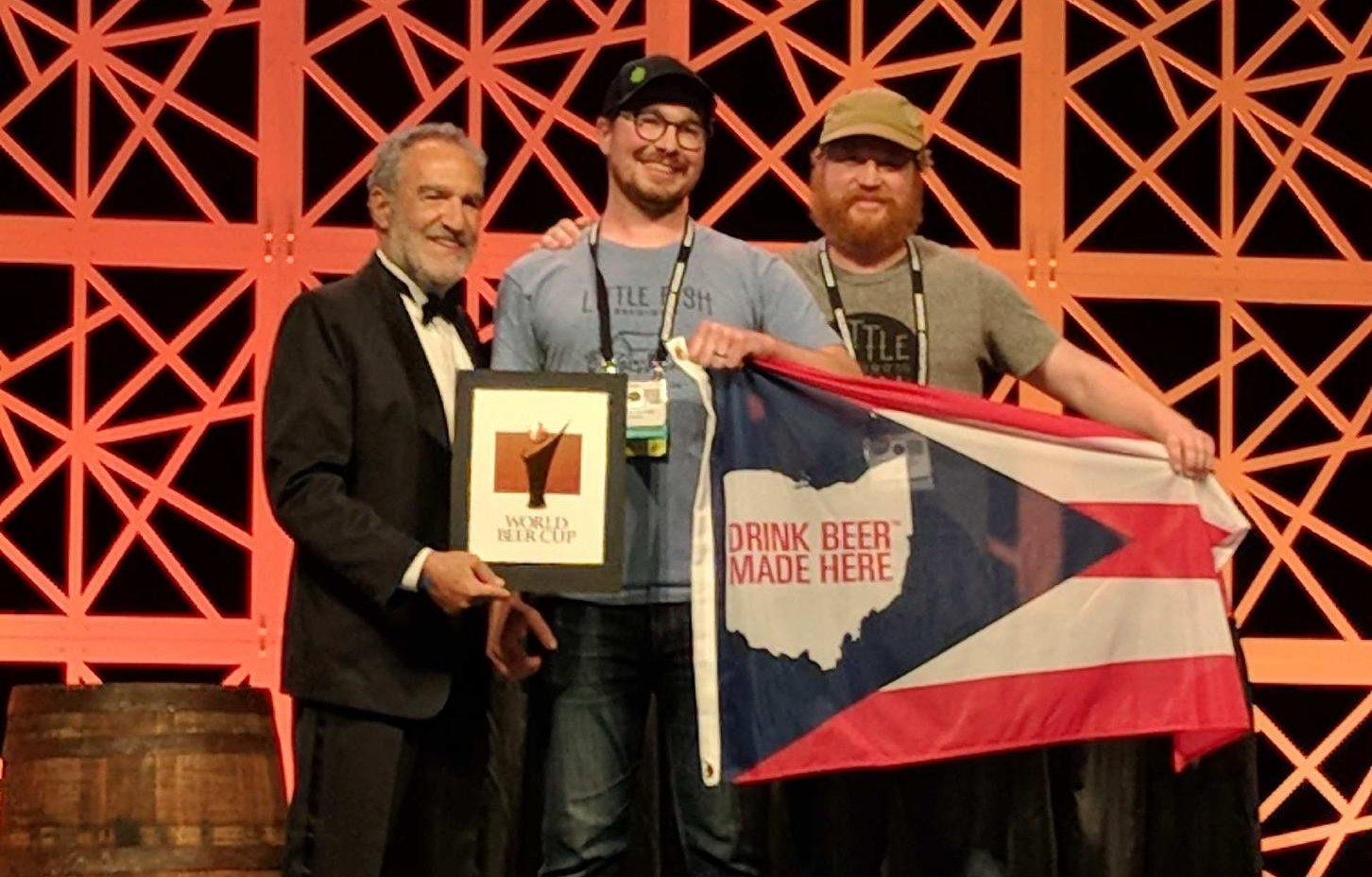 Awards include
2016 World Beer Cup Gold Medal, Belgian- and French-style Ale, "Barrel-Aged Woodthrush"
2018 World Beer Cup Bronze Medal, Wood & Barrel-Aged Sour Beer, "Petit Poisson"
2020 Great American Beer Festival Silver Medal, Fruited Wood & Barrel-Aged Sour Beer, "Cleft"
2022 Great American Beer Festival Gold Medal, Wood & Barrel-Aged Sour Beer, "Apple Brandy Barrel-Aged Maker of Things"
Athens News Reader's Choice Awards Best New Business
RateBeer's 2015 and 2016 Best New Brewery in Ohio